More than 200 Friends Christian School students, in grades Kindergarten to 8th (split between two casts), brought the magic of Disney and Cameron Mackintosh's "Mary Poppins Jr." to the Friends Church Worship Center in Yorba Linda. While it brought amazingly colorful and high-energy fun to its audiences, the show also shared inspiring messages that resonate with everyone!
The show, directed by Jolie Brinnon and produced by Andrea Fouts, as part of Friends Christian School's performing arts program, held 3 open performances (and one student showcase) last week on March 13, 14, and 15.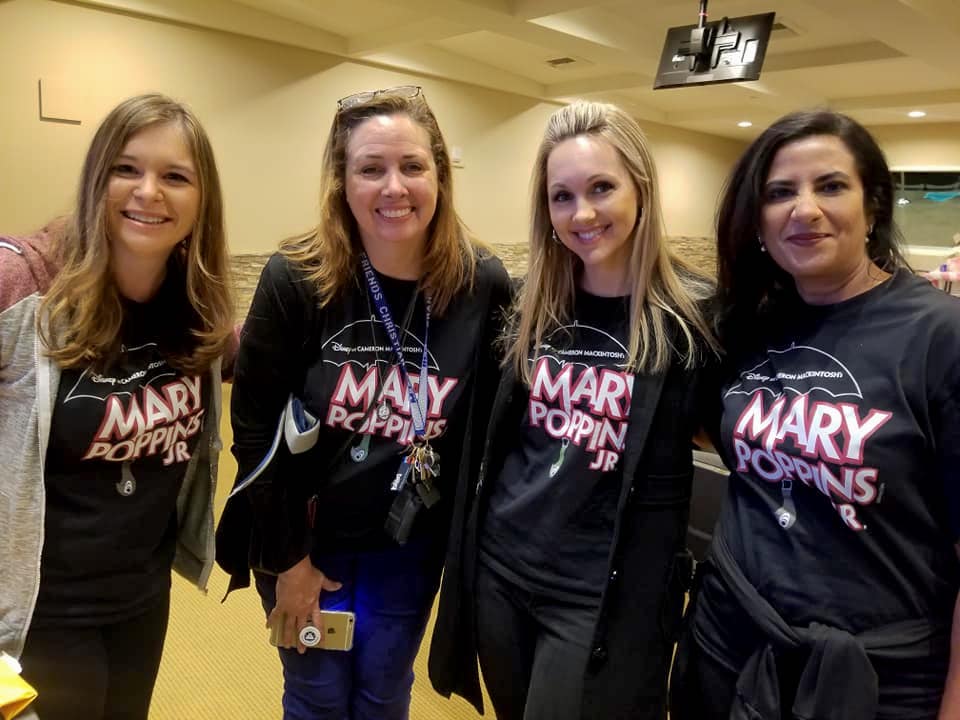 With Bert's help, a bit of magic, and patience, Mary Poppins helps bring the Banks family closer with the overall inspiring message of "anything can happen if you let it."
George's old nanny, Miss Andrew arrives in the second act to make the children's lives so miserable causing them to run away. Mary Poppins and her old pal Bert help the Banks family and helps teach them how to value one another once again.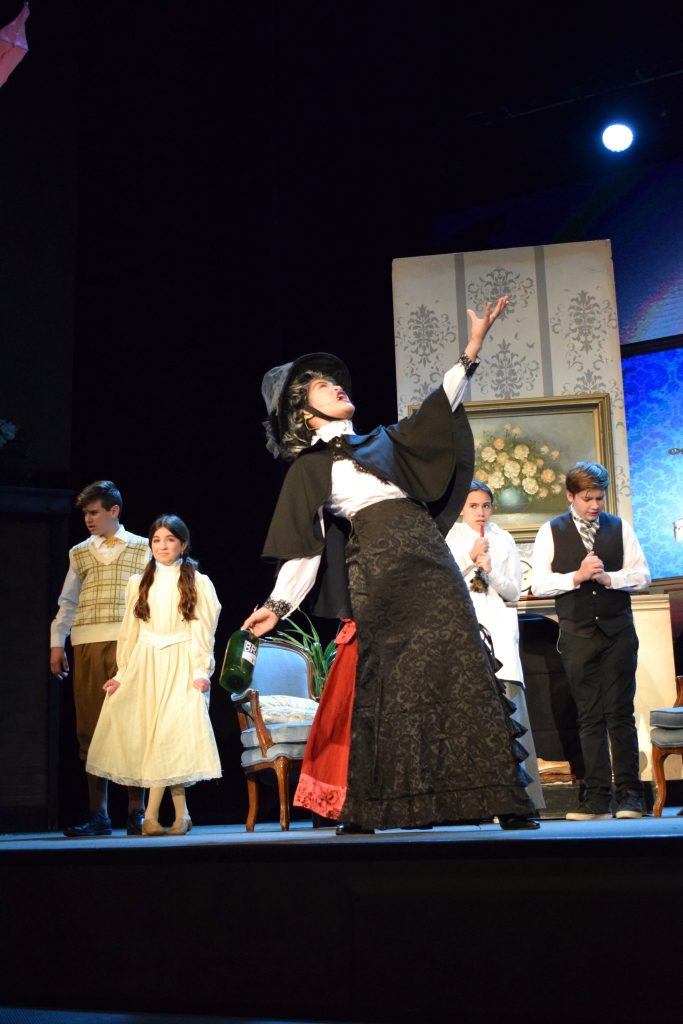 The cast and crew prepared for the high-energy show since winter break and rehearsed often. Many new musical numbers were performed as well as the classics form the film including, "Jolly Holiday," "A Spoonful of Sugar," "Supercalifragilisticexpialidocious," "Chim Chim Cher-ee," and "Step in Time," choreographed by Denise Colby. Musical numbers were big, bold and wonderfully entertaining.
Throughout the show Mary Poppins spoke life into the children and reminded them (and all of us) to see beyond those that appear to have less than or look different, but to view all people as people. God is love and encourages us to love one another as He loves.
We also learned that chores or any other task we deem "mundane" can be viewed as joyous by perspective. We can either choose to act in a negative way regarding a certain task or we can choose to view it as a way of serving our families or others we encounter daily. The joy of serving others makes any task just like a spoonful of sugar!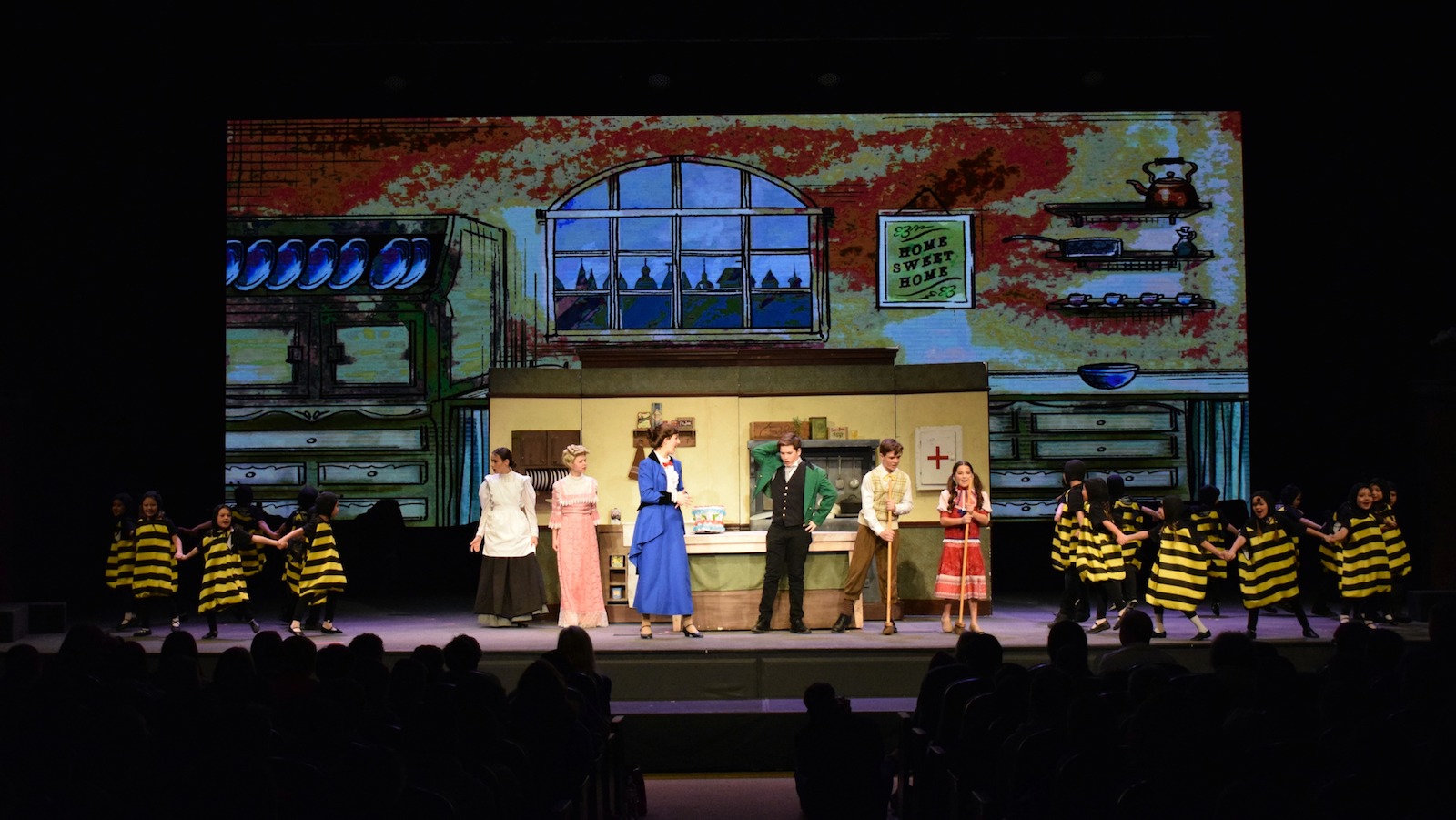 What is unique about a school musical production at Friends Christian School is the fact that all of our students Kindergarten through 8th grade are given the opportunity to participate! Whether it be a member of the cast with lines, part of the ensemble, a dancer, or even a member of the stage crew! There is something for everyone helping to spark an interest in a variety of different aspects of performing arts.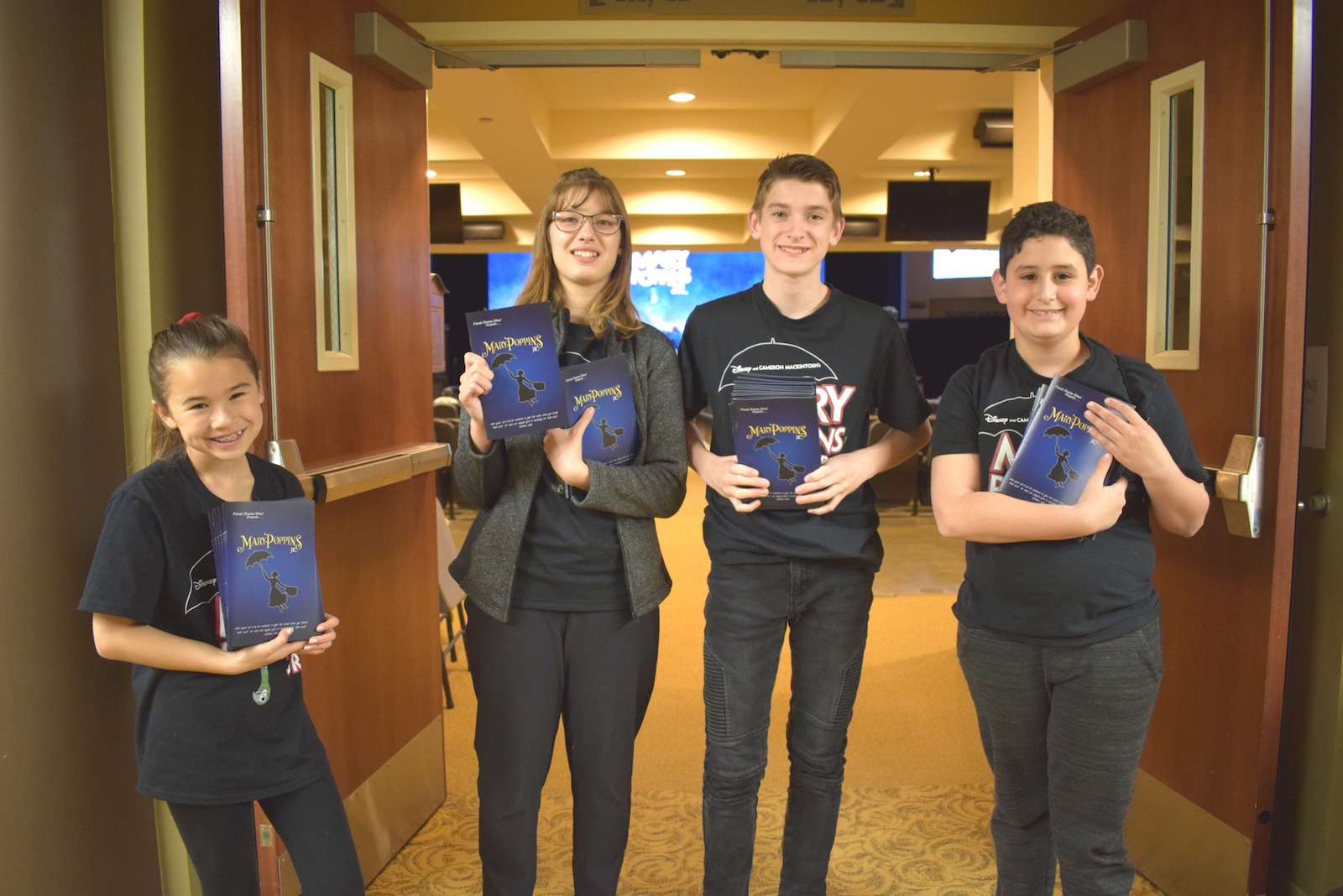 Another reason why the productions are always so special is the fact that many of our parents, faculty and staff put in so much time behind the scenes. From designing the look of the lobby, creating props, costume fittings, hair, makeup, helping our cast members with their cues, loading in the sets, preparing snacks, helping with rehearsals and so many other things—we are so grateful for a school community that comes together so effortlessly and with such serving hearts.
To our FCS parents, your willingness to jump in and encourage our students, keep them safe, and express an "all in this together" attitude definitely doesn't go unnoticed. To the family and friends who attended the show, thank you for supporting Friends Christian School and its' students! They are truly gifted and your support is appreciated.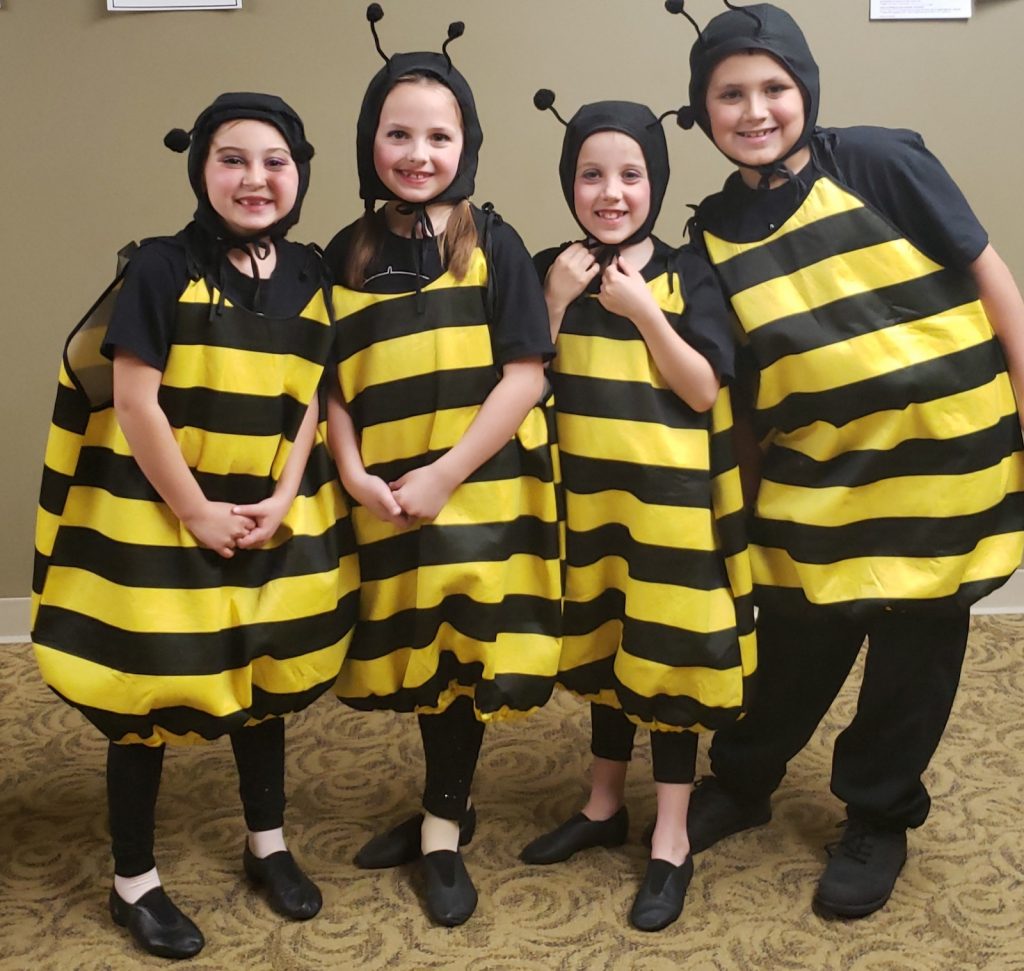 The show wouldn't have been possible without all of Friends Christian School coming together. We thank each and every one of you for all that you do to make our students' experience at Friends Christian School rewarding, enriching, and memorable.
If you were unable to attend the show, we'd love for you to see a snippet of "Step in Time" recorded from the student showcase on Friday morning!